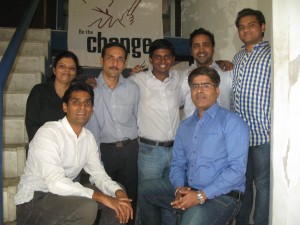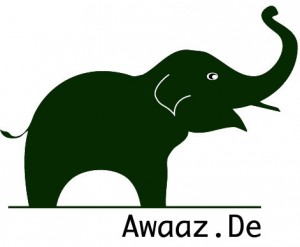 Awaaz.De is pleased to announce we have a raised Rs.60L angel round, facilitated by our incubator CIIE, from investors Samir Shah, Mr. Varun Aggarwal and Dr. Vijay Aggarwal. For the last five years Awaaz.De has developed mobile solutions leveraging the power of voice for organizations working in health, finance, education, agriculture, labour and much more.
Our challenge is developing appropriate technology to reach the last mile for organizations and beneficiaries that often have little or no prior exposure to mobile and web-driven solutions. Our opportunity is helping bring more transparency, accountability, and higher quality, more efficient communication to the development sector. We believe that mobile technology can play a huge role in achieving this, and that the work is world-wide. We are pleased to join hands with a few seasoned investors who share our passion for this vision.
Says Mr. Samir Shah:
"'I have known Neil for over a year and am truly impressed with his passion, leadership and his ability to navigate Awaaz De through challenging times. I am excited to collaborate with him as Awaaz De accelerates its efforts to make a positive impact on communities worldwide, with a particular emphasis on the development sector."
Neil Patel, Co-founder and CEO, Awaaz.De is enthusiastic about this new phase:
"These are exciting times for Awaaz.De as we grow and diversify our customer base in India and abroad, collaborating with like-minded organizations and leveraging our expertise and the immense potential of ICTs for social impact. Awaaz.De values the support we receive from our investors, well-wishers and friends. We are grateful to CIIE,Samir, Varun, and Dr. Vijay Aggarwal. WIth their support and guidance, Awaaz.De is in a great position to grow and serve many more people around he world!" he signs off.
We thank all of our partners, investors, mentors, team members, friends, and family members for their support on this journey. Most of all, we are greatful to the 400,000+ people in India and around the world who are hearing and being heard through Awaaz.De. We will continue to strive to connect the last mile in a meaningful way.
Press Releases
Next big what, VC Circle, Hindu business line, Inc42, TechinAsia, Business Standard, Entrepreneurs India, Economic Times