At Awaaz.De we are always welcoming new ideas and new people interested in making a difference through technology. Awaaz.De is also playing a major role in cultivating the startup ecosystem in Ahmedabad. So when Anmol and Shoghi, grad students from Ahmedabad University, expressed their interest in working with us and learning about making a positive impact through #ICTs we couldn't be happier.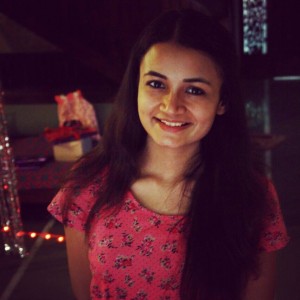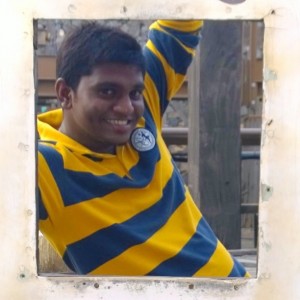 Anmol and Shoghi are two youngsters passionate about education. It is this passion that motivated them to use technology for educational empowerment. They started by looking closely at the Teach For India (TFI) program and were very impressed by TFI's commitment to a quality education for all children. This culminated into a collaboration with Awaaz.De to set up a mobile network for the TFI fellows and the municipal school teachers whom they closely work with. Here we talk about Anmol and Shoghi's journey:
"We initially read a lot about TFI, their work ideals and methodologies. We realized that theirs was an interesting concept wherein extremely well educated TFI fellows taught primary kids as well as inspire the municipal school teachers present there (the ripple effect)," says Anmol. A classroom session with a TFI fellow made a profound impression on the two. "We went to one of their sessions during which they were teaching children from the nearby slum areas about problem solving and design thinking. After talking to them and also interacting with the AMC education officer, we realized that instead of targeting the municipal school teachers who lack in motivation, we should begin with the TFI fellows," they said. Says Shoghi, "we marked that TFI fellows needed assistance/guidance while handling children's psychological issues. Most of the children residing in slum areas experienced alcohol abuse, domestic violence and other difficult circumstances". Anmol and Shoghi thus decided to focus on the children's psychological issues and think of ways to enrich their learning despite these hurdles.
They divided the students into two pools: one pool consisted of primary children who might suffer from disorders like ADHD (Attention Deficit Hyperactivity Disorder) while the other pool consisted of teenagers who might suffer from Depression, peer pressure etc. Next they chose to start by educating parents and teachers about these issues instead of directly working with the students. Their journey led them to a meeting with a psychologist; they also read up psychology guides and books to learn more about ADHD. They finally came up with a short and fun script on ADHD describing symptoms and teaching methods for ADHD affected-kids through a skit narrative.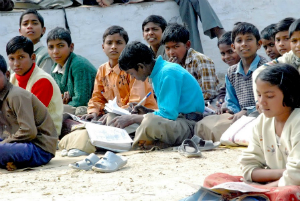 Then, with Drishtee's help, an organization using communications and the arts for social development, they got it recorded. More importantly, this entire experience  taught Anmol and Shoghi some valuable things.
"Our friends at TFI taught us that a script should never directly say the word "ADHD" or for that matter any disorder's name because this encouraged teachers to label children based on their disorder. These labels did far more harm to a child's psyche than the disorder itself."
So Anmol and Shoghi reworked the script and gave it a more positive title: "More effective interaction and teaching methods". They are currently conducting pilot tests using their audio recording and hope that their Teachers Training module help light the lamps of knowledge and light in many lives. The audio module can be accessed by giving a missed call on 079 66210 790
Here's what they say about their experience with Awaaz.De:
"We thank Tapan, Bhaumik and Neil for always showing us a way when we thought we have reached a dead end. They taught us to question and to go behind what we had set out for with our whole hearts and souls. Thank You so much for giving us this beautiful experience. We look forward to working with Awaaz De in future" – Anmol and Shoghi, Interns at Awaaz.De

We wish Anmol and Shoghi all the very best for the future!